ProScan Gravity Drop System
High Sensitivity for High Throughput
Monitors interference attributed to vibration and automatically compensates for its effect, thus defending the ProScan System's reliability without reducing detection levels
Metal detector and reject device spacing is designed to meet your system height requirements
Enhanced power supply defends the metal detector's performance and reliability in spite of electrical power line spikes and dips
The non-conductive product flow tube is used to carry bulk dry product through the gravity drop metal detector
Fast-acting divert valves are used to effectively reject metal contaminated product
AccuLearn Technology product characteristic assessment – for rapid product set-up and changeover
Password protection for additional security
Adjustable RF protection blocks interference from radiated noise
Touchscreen operation with intuitive menus
Sensitivity to metal is not affected by final package dimensions
Can be mounted to walls or ceilings
Minimal product waste, contaminants can be rejected before they reach the final packaging
Inline, space-efficient and economical metal detection of gravity fed, dry bulk product
Can be offered as a complete metal detection and rejection system with a fast-acting divert valve reject device and support stand or individual components can be supplied separately
The ProScan Gravity Drop System is built to your application specifications and sized to meet your specific needs. Get the ProScan Gravity Drop metal detector by calling us today at 414-672-0553!
The ProScan Gravity Drop System is installed with
Advanced Detection Systems' Core Technology Software
These Core Technologies Provide Reliable Metal Detection Performance Required for Today's Stringent Food Safety Regulations
Setting up products with the AccuLearn Technology is easy and efficient.  In as few as 1-2 passes, the gravity fed metal detector will learn your product's signature, allowing clean product to pass through while accurately identifying and rejecting products that have metal contamination.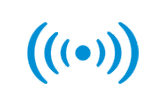 Patented Vibration Technology
ProScan vibration technology monitors interference created by vibration and automatically compensates for the effect, thus enhancing reliability and sensitivity.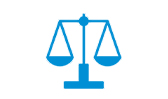 Advanced Detection Systems' auto-balance software maintains perfect coil balance and optimum performance, eliminating the cost of a service technician plant visit to re-balance the metal detector.
The ProScan Gravity Drop System is designed with high throughput and extreme sensitivity for bulk dry product.
Our evaluation and product testing service enables us to provide reliable, easy-to-use gravity drop systems comprised of product feed, metal detection and rejection of metal contaminated product that fits perfectly into your bulk process system.
ProScan Gravity Drop System Reject Devices and Optional Accessories
Advanced Detection Systems' engineers are experts in metal detection. We manufacture superior reject devices and accessories to meet your application requirements. Any reject device and accessory can be customized or designed to your specific needs.
Reject devices are used to allow the customer to remove contaminated product and still maintain normal product flow without halting production. The use of a reject device also allows the company to avoid relying on the employee to remove the contaminated product from the line.
Having a reject device for your ProScan Gravity Drop System is important. The reject device will prevent contamination, protect your customers, provide a stellar reputation of your product (brand name) and protect your profits. The product or the package of the product will determine which type of reject would be best for the application.
How to determine which reject device is appropriate for you?
The ProScan Gravity Drop Metal Detector uses a diverter valve for its reject device, which can be customized to fit your specific needs.
Optional Reject Devices for Gravity Fed Metal Detectors
Diverter Valve Reject Device
A variety of horns, bells, buzzers, flashing lights, rotating beacons, etc. are available.
Optional Gravity Drop Metal Detector Accessories
Advanced Detection Systems offers accessories that can be incorporated into the existing metal detection systems as needed to meet your specific needs. Our accessories are beneficial in many ways: they protect the product stream, ensure employee safety and optimize operation in extreme temperatures.
Stainless-Steel Swivel Locking Casters
Metal detectors are very heavy pieces of equipment. A moderately sized gravity drop metal detector and stand can weigh over 1,000 lbs easily. Our heavy-duty stainless-steel swivel locking casters with solid urethane wheels, allow you to easily move the detector without extra lifting equipment. Once in place, the caster position locks can be applied to keep the metal detector and conveyor from rolling. They are chemical and corrosion-resistant. The stainless-steel swivel locking casters are equipped with a grease fitting. Standard height adjustment of +/-2", if greater adjustment is required, contact us for details.
An infeed hopper can be used to collect and funnel product through your gravity fed metal detector with consistency. Infeed hoppers can be used with gravity or conveyor configuration of metal detector. Hoppers can be built to your application and product specifications.
External Remote Control Cabinet
The external remote control cabinet enclosure is IP69K rated for washdown environments. They are used when the metal detector is placed in a difficult to read position in your product stream. We also offer external remote control fiberglass cabinets as an option for wipe-down environments.
The web-enabled touchscreen allows the metal detector to be connected to a local network. The metal detector can be monitored and controlled remotely from any device with an internet browser (your device must be connected to the same network as the metal detector).
The web-enabled touchscreen makes data collection easier by allowing the data-log files to be downloaded directly to a computer. The ability to monitor, control and review data requires no additional proprietary software.
Touchscreen Cabinet
Heater
Metal detectors used in environments below 40°F (4°C) should be equipped with a cabinet heater to reduce condensation buildup and prevent the LCD screen from becoming lethargic or difficult to read in cold temperatures. The cabinet heater has a built-in thermostat to regulate temperature.
Advanced Detection Systems can build any ProScan Gravity Drop System to your specific application requirements and sized to meet your specific needs.