SurroundScan Defender III
Exceptional Metal Detection Levels
State of the art metal detection levels protect valuable industrial processing and manufacturing equipment that can't tolerate even the smallest particle of metal without sustaining costly damage and downtime
Auto-balanced technology automatically adjusts the Defender III's sensitivity settings to accommodate your product's conductive characteristics
Data retention when power is disrupted or disconnected
Robust IP69K construction and designed to provide years of trouble-free service in tough industrial environments
Enhanced power supply ensures reliable performance in the presence of electrical line spikes, dips and radiated noise
Patented vibration technology improves performance and reliability when vibration is present
The SurroundScan Defender III industrial metal detection system is built to your application specifications and sized to meet your specific needs. Prevent costly downtime by calling us today at 414-672-0553!
The SurroundScan Defender III is installed with Advanced Detection Systems' Core Technology Software
These Core Technologies Provide Reliable Metal Detection Performance Required to Defend Industrial Processing and Manufacturing Equipment and Ensure Product Purity
Setting up products with the AccuLearn Technology is easy and efficient.  In as few as 1-2 passes, the metal detector will learn your product's signature, allowing clean product to pass through while accurately identifying and rejecting products that have metal contamination.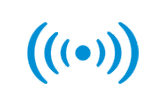 With Product Monitor, you get real time signal values for your product and the tramp metal that must be detected.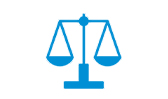 Advanced Detection Systems' auto-balance software maintains perfect coil balance and optimum performance, eliminating the cost of a service technician plant visit to re-balance the metal detector equipment.
Advanced Detection Systems' wash down enclosure design is the best in the industry!
IP69K WASH DOWN DEFINITIONS:
IP:  Ingress Protection (the degree of protection provided by the electrical enclosures)
6: Dust Tight
9K:  High Pressure/High Temp Spray Down
Our SurroundScan Defender III industrial metal detector is rated IP69K for sealing of the electronics and extreme wash down conditions. We manufactured the SurroundScan Defender III to withstand high pressure wash down environments. The SurroundScan Defender III is preferred by recycling and rubber applications because it prevents water from getting into the coil, which is encapsulated with waterproof material. Stainless steel housing is embedded into PVC at a 90° angle – unlike other metal detectors where water can seep through a vertical seam – resulting in costly repairs. The welded construction and stainless steel components are designed to provide many years of reliable performance. The seams are sealed under pressure using extra mounting bolts. The sealant acts as a pressurized gasket to form a superior seal against harmful water ingression. The control panel door is sealed to specifications and has an impact resistant touch screen cover. The metal detector can withstand close range wash downs at an average rate of four gallons per minute with water pressures between 1160 – 1450 psi and at a temperature of 176°F.
Reject Devices and Optional Accessories
Advanced Detection Systems' engineers are experts in metal detection. We manufacture superior reject devices and accessories to meet your application requirements. Any reject device and accessory can be customized or designed to meet your specific needs.
The specific reject device that is most appropriate for your application depends on your product characteristics, production rate, product weight and dimensions. Contact an Advanced Detection Systems expert for the best reject device for your SurroundScan Defender III at 414-672-0553
Optional Industrial Metal Detector Accessories
Advanced Detection Systems offers accessories that can be incorporated into the existing metal detection systems as needed to meet your specific needs. Our accessories are beneficial in many ways: they protect the product stream, optimize operation in extreme temperatures, ensure employee safety and more.
External Remote Control Cabinet
The external remote control cabinet enclosure is IP69K rated for washdown environments. They are used when the metal detector is placed in a difficult to read position in your product stream. We also offer external remote control fiberglass cabinets as an option for wipe-down environments.
The web-enabled touchscreen allows the metal detector to be connected to a local network. The metal detector can be monitored and controlled remotely from any device with an internet browser (your device must be connected to the same network as the metal detector).
The web-enabled touchscreen makes data collection easier by allowing the data-log files to be downloaded directly to a computer. The ability to monitor, control and review data requires no additional proprietary software.
Touchscreen Cabinet
Heater
Metal detectors used in environments below 40°F (4°C) should be equipped with a cabinet heater to reduce condensation buildup and prevent the LCD screen from becoming lethargic or difficult to read in cold temperatures. The cabinet heater has a built-in thermostat to regulate temperature.